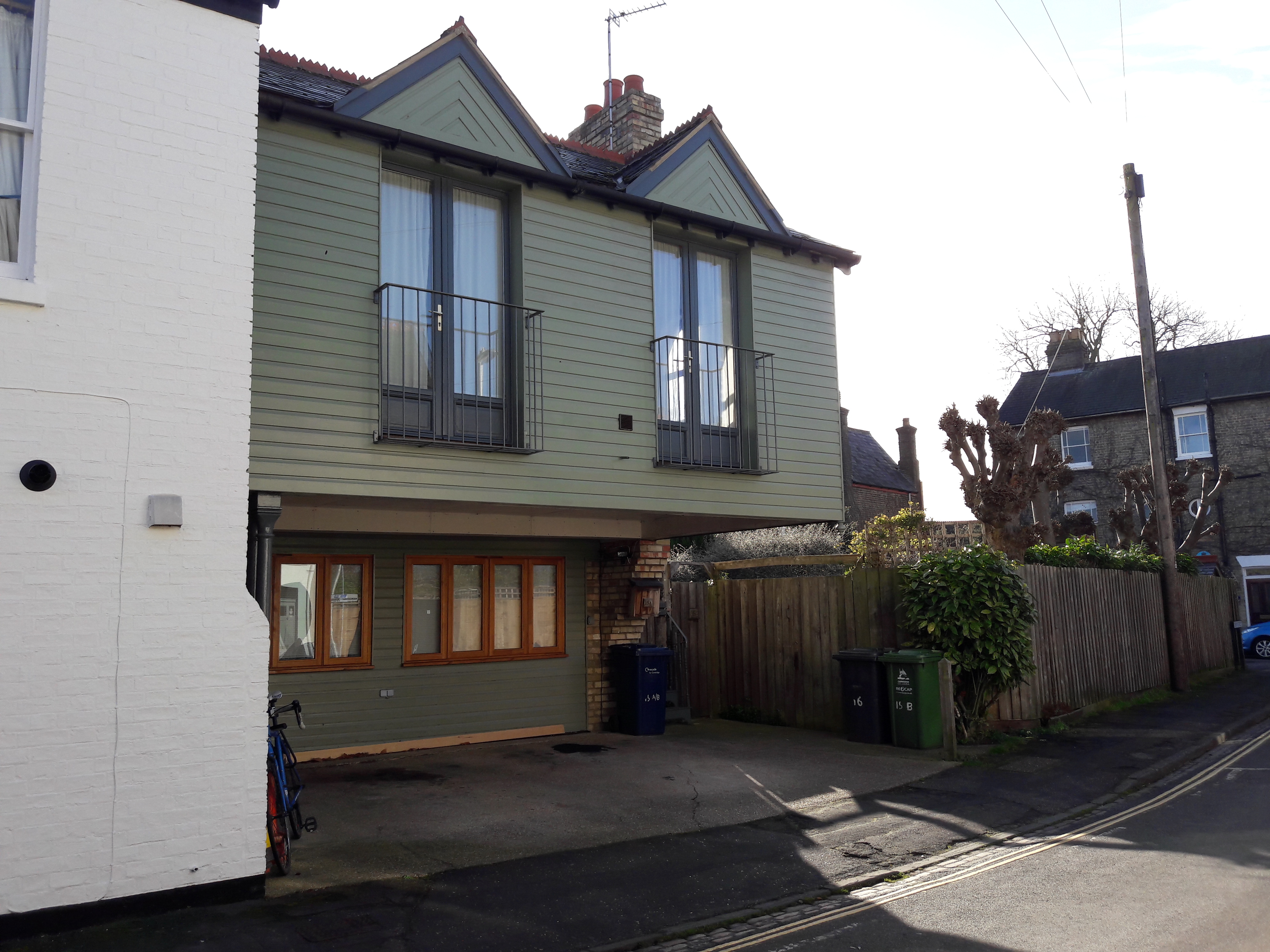 15a The Loft & 15b The Studio viewed from Derby Street (click for larger version)

15a Loft sittingroom to kitchen (click for larger version)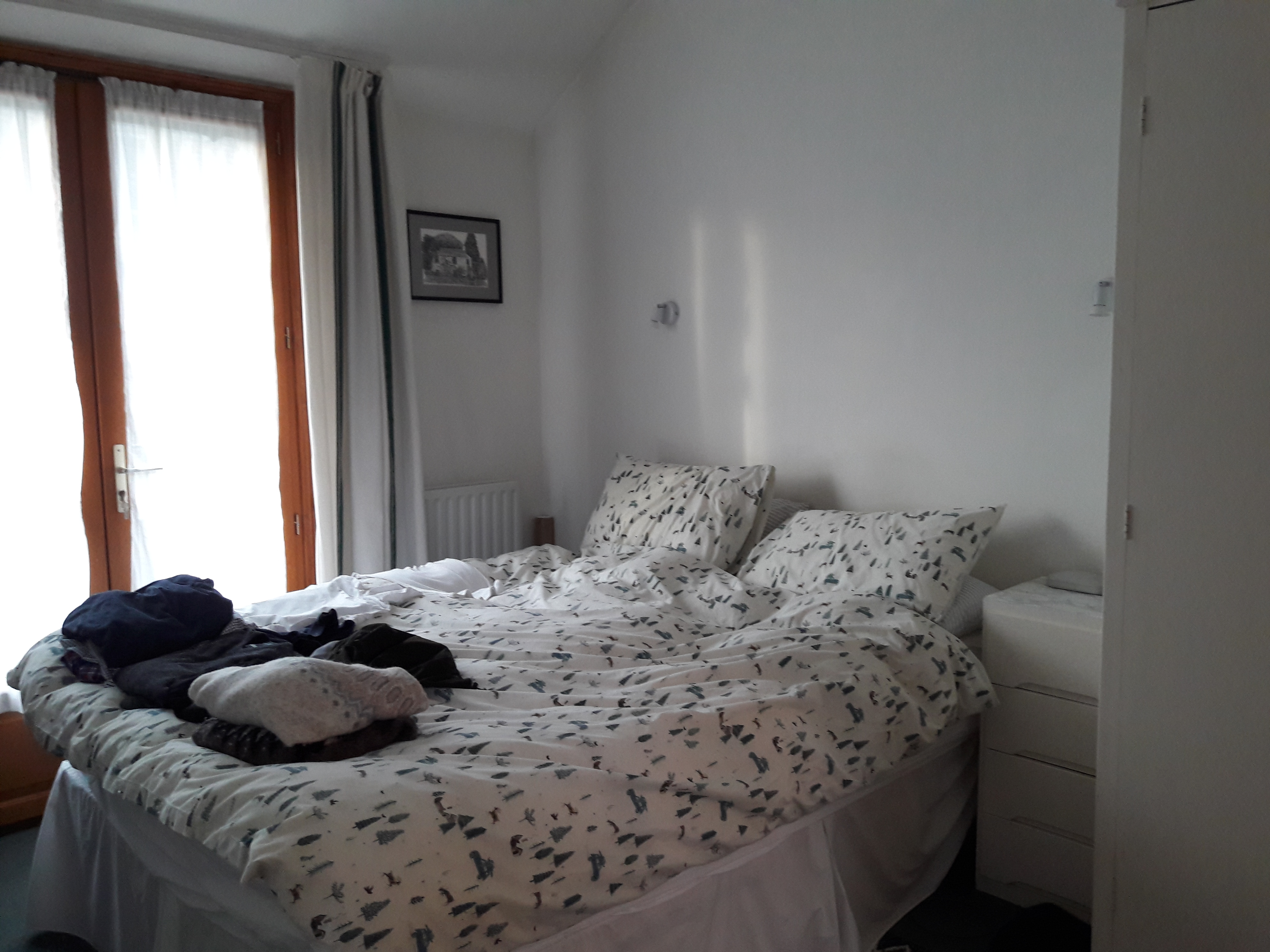 15a The Loft Bedroom (click for larger version)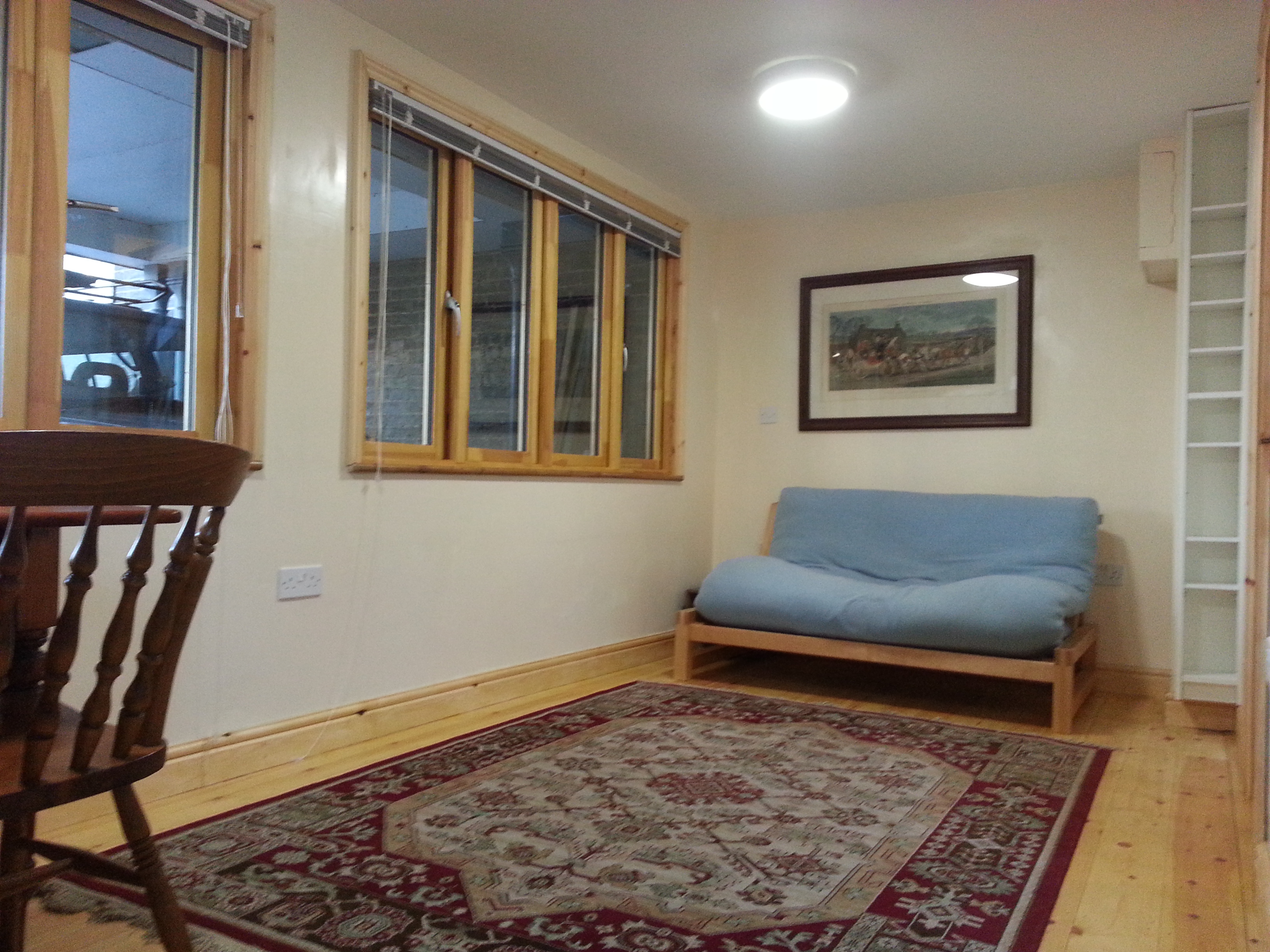 15b The Studio (click for larger version)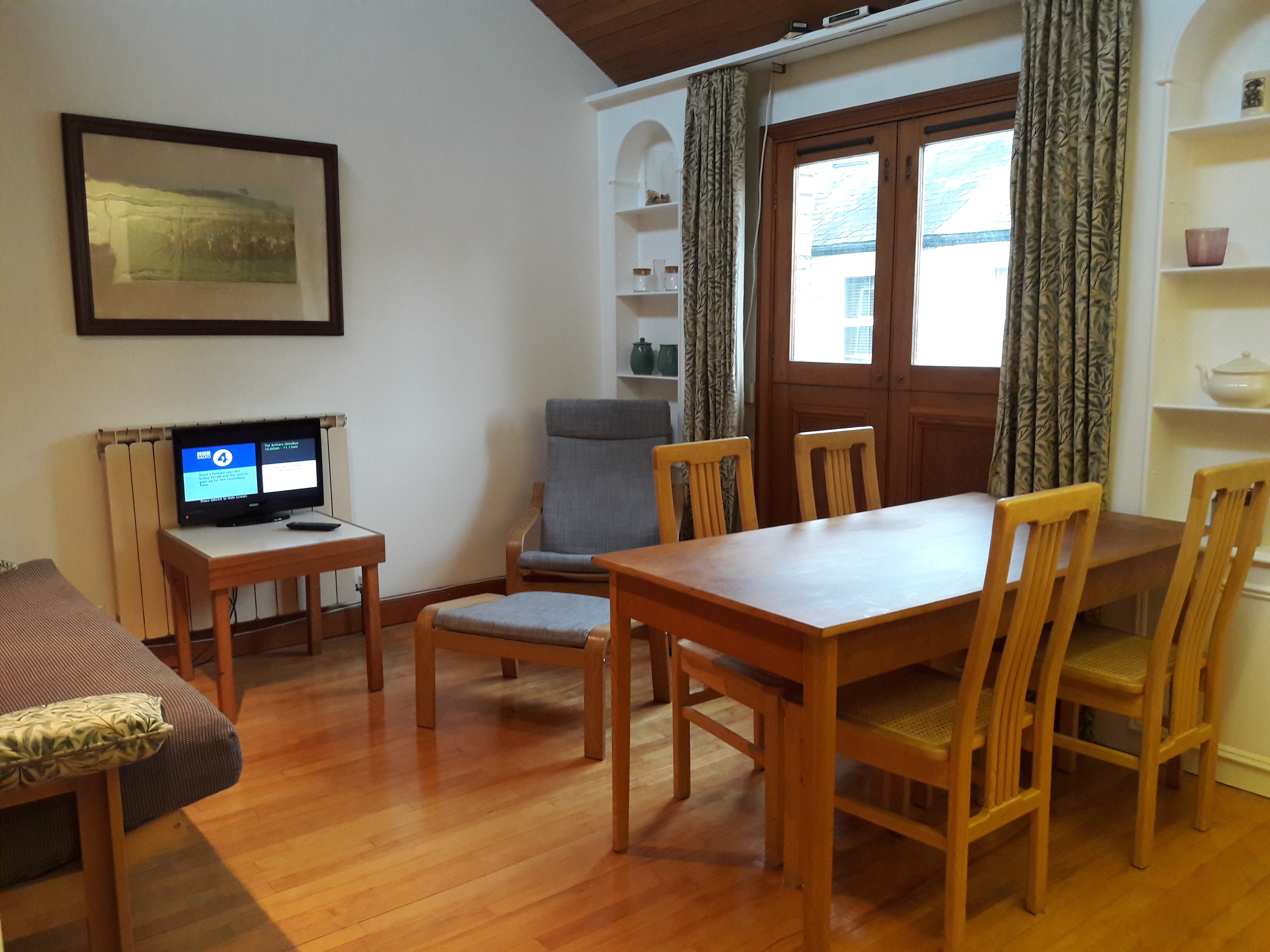 18a Dining table to French windows (click for larger version)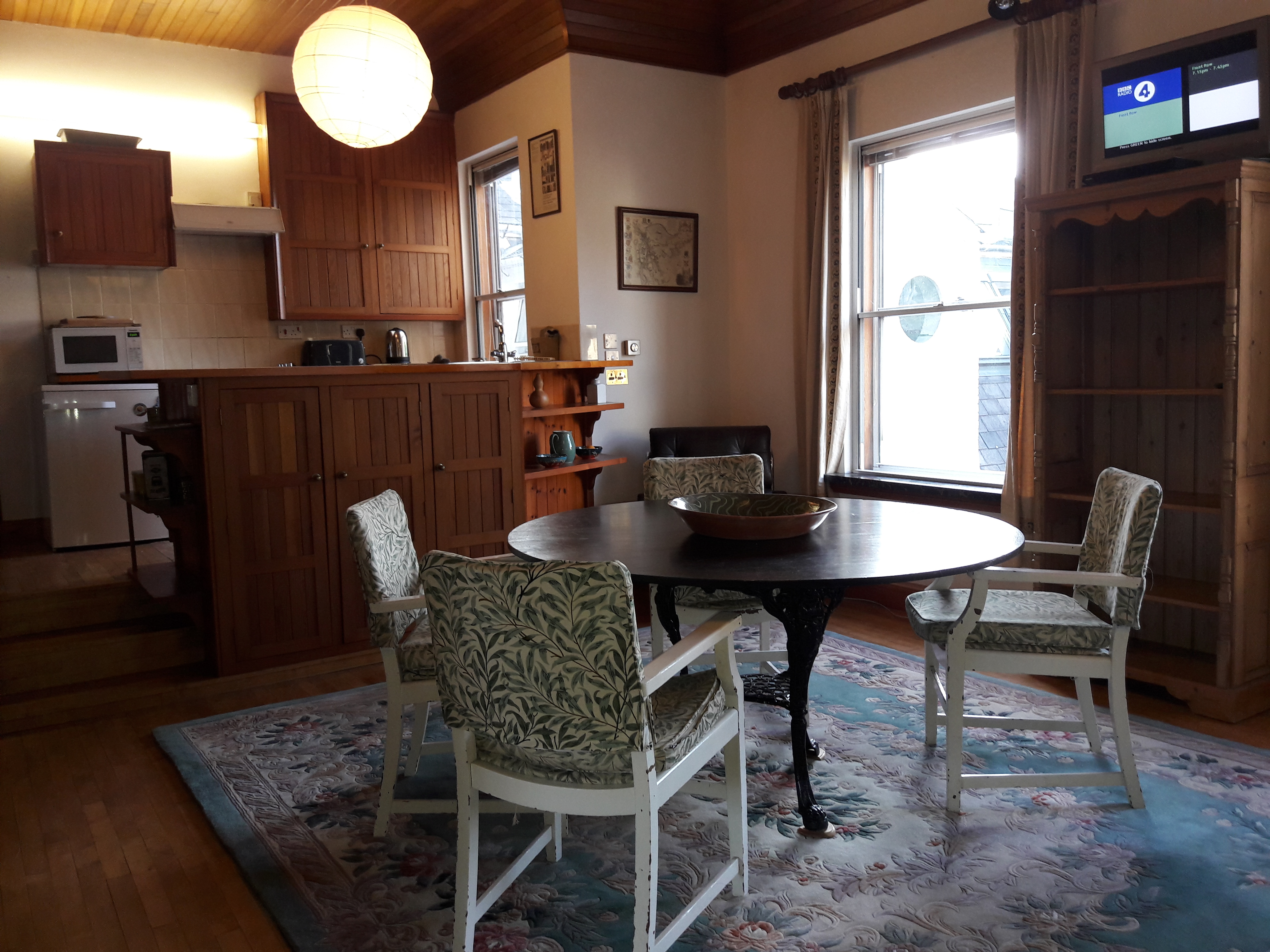 18b Kitchen from sitting-dining (click for larger version)
Location
Derby Street is a side street of terraced houses dating back to the 1860s. It lies in Newnham village which has long since been absorbed into the western (University) side of the City, an area greatly favoured by both visiting and permanently resident academics.
To find it on a map, look for Newnham Road leading South West out of town or look for Barton Road leading in from junction 12 on the M11 motorway. Grantchester Street is where they meet and Derby Street is parallel to the West.
The centre of Cambridge is approached via a pleasant ten minute walk over a recreation ground (children's play equipment and paddling pool in summer) and meadow-land along the river, the famous Grantchester Meadows walk along the river to Grantchester also starts close to the flat. The University Library is approached via an equally pleasant ten minute walk.
Shops
The area is extraordinarily well served by local shops, the nearest being the baker opposite.
The off licence / post office / delicatessen sells almost everything from 'real' cheeses to foreign newspapers,.
There is a small general store, a superb butcher & green grocer, a chemist / gift shop, a fresh fish van (Saturday mornings) and even a silversmith.
Local Fish & Chips van on Tuesday evenings and Kebab van on all but Monday evenings

Cleaning
Visitors will usually take responsibility for their own cleaning.
Given notice we can however usually arrange for a cleaner to call at your expense.
Our cleaner usually arrives to clean the flat at 9 am on your leaving Saturday morning.
Enquiries
Flats can be let long term by academic year (and on different terms) and are therefore not always available
We are happy to answer any detailed questions..